Now i dunno if anyone would be able to help me with this... I've seen a bird a couple times but have never been able to get a photo before it flies away.
It's sort of vaguely wattlebird shaped but it has a black head that gradients down to white. I couldn't quite see what colour the legs were though.
I've attached my amazing interpretation of it here.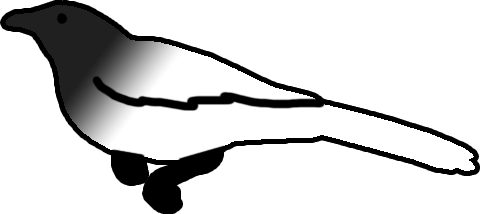 It might have other markings but that's all i can make out from the distance it lets me get.